The brand is the tip of the corporate arrowhead. With a dull tip (e.g., jargon-laced, product-centric messaging), your arrow won't stick in its target. In business, hitting your target, on the first shot, is everything. Not happening? Your company has a weak brand.

A weak brand begets high costs of sales, capital, and media — as CEO, it's your job to minimize these costs.

YOUR GOAL: a strong brand. What can you do, right now? Get unique branding insights, right here, on Marc Rudov TV.

Marc Rudov TV complements my books — Brand Is Destiny: The Ultimate Bottom Line and Be Unique or Be Ignored: The CEO's Guide to Branding — and my consulting services.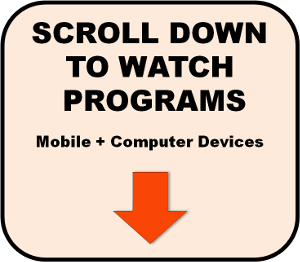 RECENT PROGRAMS
PROGRAM #52: "CEO: Don't Chase Technology"
PROGRAM #51: "CEO: Test Your Employees"
PROGRAM #50: "CEO: Know Brand vs. Trademark"
PROGRAM #49: "CEO: Don't Drift & Crash"
PROGRAM #48: "Neil Thompson Interview: Brand Is Destiny"
PROGRAM #47: "CEO: Brand Is Destiny"
PROGRAM #46: "CEO: What Is Unique?"
PROGRAM #45: "CEO: How Branding Resembles Golf"
PROGRAM #44: "CEO: Being Unique Put Fox News on Top"
PROGRAM #43: "CEO: Salesreps Are Taxi Meters"
PROGRAM #42: "Branding Fallout From Tantaros v. Fox News"
PROGRAM #41: "CEO: Verify Your Message"
PROGRAM #40: "Will Trump Be Good for Business?"
PROGRAM #39: "CEO: Message Trumps Megaphone"
PROGRAM #38: "CEO: Five Stages of Branding"
PROGRAM #37: "CEO: What Is a Market?"
PROGRAM #36: "CEO: PR Is NOT Branding"
PROGRAM #35: "Whining Hurts Trump's Brand"
PROGRAM #34: "CEO: Sell with Mirrors, Not Windows"
PROGRAM #33: "CEO: Pitch to Investors with Authority"
PROGRAM #32: "CEO: Your Customers Aren't Piano Students"
PROGRAM #31: "CEO: Mandate Your Best Sales Tool"
PROGRAM #30: "CEO: Branding Begins with Market Research"
PROGRAM #29: "CEO: Cure OCD (obsessive cloud disorder)"
PROGRAM #28: "Branding: Donald Trump vs. Jeb Bush"
PROGRAM #27: "CEO: Avoid Millennial Mania"
PROGRAM #26: "CEO: Are You Passionate About Technology?"
PROGRAM #25: "CEO: Fix Your Branding Gap"
PROGRAM #24: "Hillary's Brand Appeal"