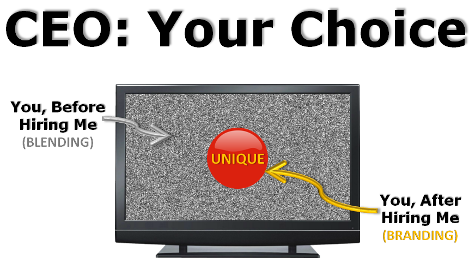 CEO's BIGGEST PROBLEM

Your Company Fails to Communicate
MEMORABLY and COMPELLINGLY

Your Company Is Generic, Not UNIQUE

THAT'S WHY YOU'RE HERE!


MY DESIRED CLIENT
Bold, competitive, customer-oriented CEO,
who eschews imitation and political correctness,
and grasps that brand trumps product.

CORE BRANDING PRINCIPLES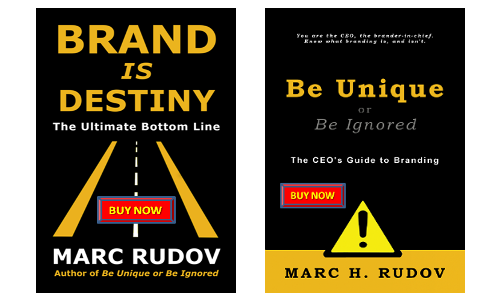 VALUE SUMMARY
Converting complexity (white noise) to unique clarity.
Enabling customers, investors, and reporters to react to, remember, and repeat your company's brand.
NOTE: Unique Product ≠ Unique Company
TYPICAL DELIVERABLES
New Brand (Value Proposition)
Product/Company Naming • Tagline
Competitive Positioning
Go-to-Market Strategy/Rollout
Keynote Speech
Investor/Analyst Roadshow
Tradeshow Strategy, Prep, Execution
DESIRED RESULT
Raise revenues, capital, and visibility,
while decreasing the costs of doing so.

CLASSICAL BRANDING/MARKETING SERVICES

Client-Engagement Menu

Client Category

Timeframe

Service Description

All Companies

Daily

Weekly

Monthly

Ongoing

Forge unique, compelling corporate & product messaging that will resonate with customers, investors, and reporters. Brand is the ultimate magnet.

Contact me directly to work out objective, scope, timeframe, fee structure, and the method of payment.

Startup Company or Any CEO in Urgency Mode

Hourly



Retain me by the hour to assess ASAP your company's brand. DON'T WING IT!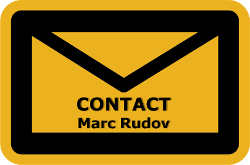 Be Unique or Be Ignored™