Determine & Design Your Destiny
Marc Rudov's books on branding — Be Unique or Be Ignored and Brand Is Destiny — are for CEOs (and other C-level executives), board members, investors, and entrepreneurs who want to achieve sustainable success.

Sustainable success requires unifying your enterprise, attracting and retaining more customers, beating your competitors, and maximizing shareholder value — regardless of industry, geography, customer type, company size, or company age. Without a strong, unique brand, none of this is possible.

WARNING: Don't seek my advice — written or verbal — if you're a timid, bland, anodyne, politically correct conformist.

Click on the icons below to learn more about and buy both books.
Click on Icon to Learn More & Buy Book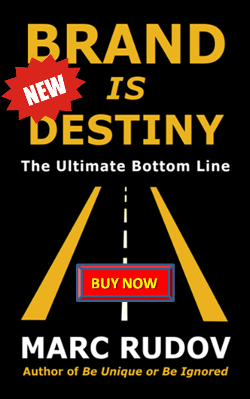 Click on Icon to Learn More & Buy Book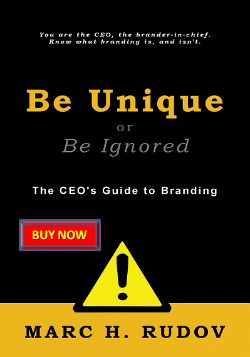 Be Unique or Be Ignored™