Licensors
As licensors, corporations, universities, and individuals license products, patents, trademarks, copyrights, and other forms of intellectual property, for one reason: to make money.

NEWSFLASH: Without proper branding, these efforts will fail.

That's right. Without a unique value proposition — a brand — expressed in customer language (no industry jargon), your product is an island, isolated from the world.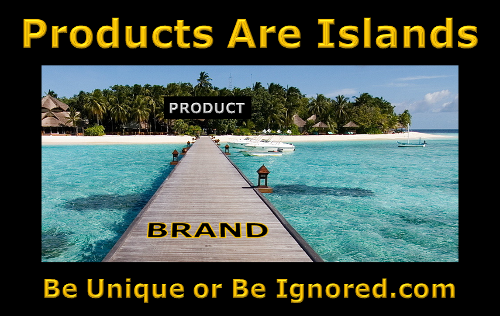 NOTE: Customers don't buy products and technologies; they buy value-based solutions. If you're selling the opposite of what people buy, you'll have a tough time.